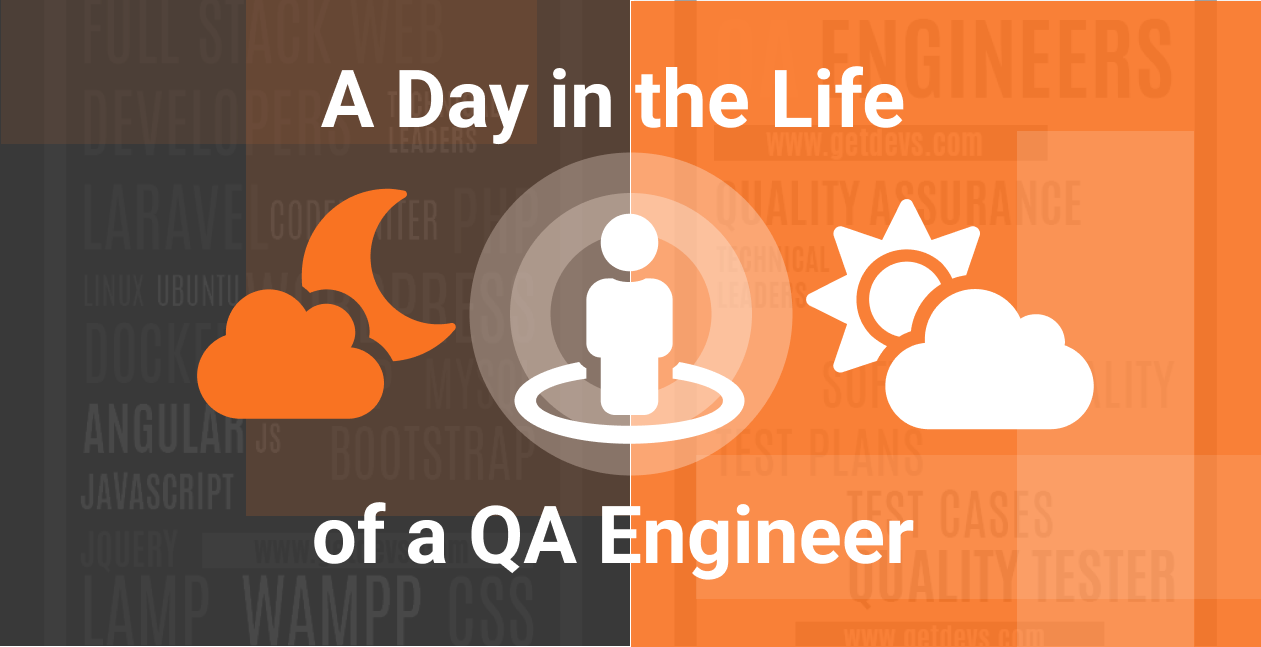 They are the unsung heroes of software companies. QA Engineers raise the value and usability of developed products with their meticulous process. See a snapshot of their day below.
A quality assurance (QA) engineer's day can be divided into three key parts: planning and organization, testing and collaboration, and learning and upskilling. Let's look at what goes into each of those below:
— The day starts almost the same for all QA engineers—with a scrum meeting or daily stand-ups, where their team aligns on the day or week's priorities. This could be focused discussions with a QA lead and other engineers or testers, but it can also be as broad as to include everyone involved in the software development process.
In these meetings, a QA engineer may give updates on what they are working on and listen to others give theirs. It would be a good opportunity to raise questions and discuss points that may need the perspective of the whole development team. Leads may also assign new tasks or brief new projects.
Some companies may also forego daily standups and share updates exclusively via email or project management tools like ClickUp or Asana. This allows their QA team to catch up with non-priorities at their own pace and have more time for focused work.
— The rest of the day is spent addressing the queue of testing requests. QA engineers may perform any or all of these steps in a day.
It is a misconception that QA is purely a corrective process; companies can save time and money when errors are prevented or spot even before the software materializes. QA engineers pore over project requirements and documentation to ensure all available information is clear, complete, testable, and verifiable. They then list down anticipated bugs and improvements based on the requirements.
Next, they plan and prepare test cases. Here, they lay down the actions that the QA team needs to perform to validate software functionalities. They identify the types of testing needed, scenarios, scope, budget, deadlines, and other factors.
After that, it's time to start running test cases. Many QA engineers start with manual testing, where they follow a checklist of actions and expected results, then they put the software through a tool for automated testing. When a bug is spotted, it's recorded in a tracking system with details.
This system is shared with developers, so they can see testing status and bug-related tickets, and implement the solutions. Some issues may require a discussion between the QA engineer and the developer.
All activities and findings are also compiled in test reports that are shared with the whole software development team, including product owners.
Once bugs and other defects are fixed, developers notify QA engineers who proceed with verification. Tickets are closed when no more issues are found.
— Before clocking out, a QA engineer might set aside a couple of minutes to an hour just catching up on news and trends in software development or pursuing a relevant certification course. To keep up in such a fast-paced industry, one must always be on their toes and invest in new knowledge. Being a natural learner would certainly serve a QA engineer well.
— A QA engineer's actual workflow and workload may vary from day to day, person to person, or company to company. It may also be influenced by other factors such as manpower, resources, and current events.
---
Complete your software development team with capable QA engineers from the Philippines.
Schedule a consultation with Get Devs today.