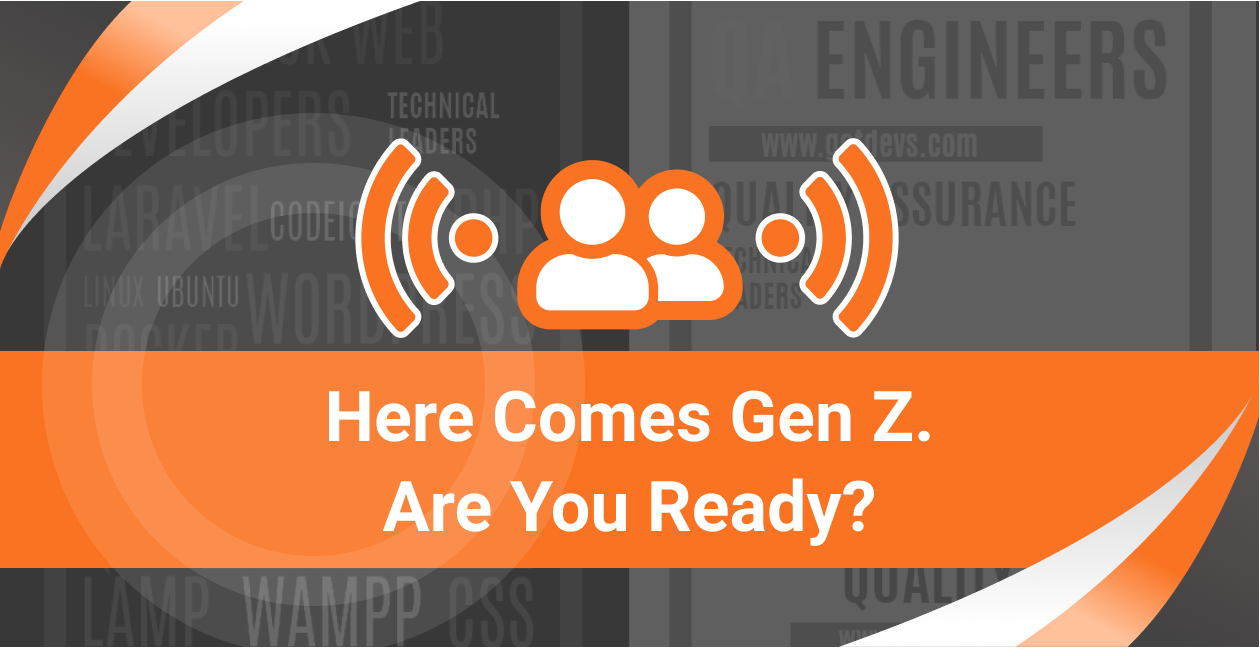 Today's youngest workers have grown up online, and they're eyeing employment in tech.
— This year, the oldest among Gen Z is 24. Born between 1997 and 2012, they are the first group to grow up hardly knowing life before the internet. This makes them the true digital natives—as opposed to Millennials who may have shaped today's innovations but have also lived through more analog times—and are using this to influence the way we work.
In 2018, a Deloitte survey titled 'Welcome to Generation Z' unveiled that their career aspirations are tied to their consumption, with 51% of the respondents saying they were drawn to roles in tech. Glassdoor's findings have supported this in their 'Next Generation of Talent' report specifying that openings for Software Engineers and Software Developers have been in demand by both companies and applicants, even as hiring woes bubble. It could not be truer for Gen Zs in the Philippines, who will
contribute to the potential oversupply of IT graduates by 2025.
As they trickle more into our organizations, it pays to know what drives them, what they expect from companies, and how they're already owning their place in the world.
---
CORE VALUES
They care and expect businesses to do, too. Deloitte's 2021 report says Gen Z wants companies to match their corporate promises with concrete impact. They are likely to hold the people around them accountable and are enabled by multiple platforms to voice out their concerns. Nicely written mission and vision statements mean little to this generation; they want action.
Diversity matters to them. Gen Z workers are more than welcoming of differences — be it in race, gender, orientation, and beliefs. They are proud to be part of companies that are not only culturally diverse and inclusive at face value but have the proper policies to secure themselves from discrimination.
Even in their idealism, they remain pragmatic. With their worldview taking shape during uncertainty, Gen Z adopts a more neutral stance toward traditional structures in education and career versus Millennials. They still recognize the worth of a four or five-year course, keeping a day job, and are less likely to rely on "personal fulfillment" when it comes to choosing a career. Some observations are already pointing to them becoming loyal employees, given the companies they work for remain aligned to their core values.
Not to say, of course, that Gen Z aren't on their way to flip over traditions; only time will tell how their presence and needs will evolve the acceptable paths to success.
WORK PROFILES
Gen Z are generalists and eager learners. They may be coding now, but your youngest developer may soon express interest in marketing, design, or business management—not to job-hop but to expand their perspective. This generation also seeks to be mentored, willing to be guided by older generations, and applying discernment on which lessons to adapt.
Hybrid or nothing, some say. According to the Born Digital Effect study, only 10% of millennials and Gen Z are looking to work full-time in an office post-pandemic. More than half are in favor of mixed setups which split their workdays in between home and a formal environment. Flexibility is key in keeping them happy and would consider it a valid reason to leave if a company didn't provide options.
Filipino Gen Z are ready for the global workplace. They are among the first graduates of the K-12 education system, first adapted by Philippine schools in 2012 to elevate the competency of Filipino students in international job markets. Moreover, the internet has only widened their exposure to other cultures—with resources to help them adjust available at the tip of their fingers.
---
Like the ones that came before, Gen Z holds great promise to steer the tech industry into a better future.
Want them on your team? Whether you're looking for experienced software talent or fresh out of college, Get Devs helps you find the best match and keep them. Consult with us today.