Our Story
Get Devs was founded by Charles Palmer in 2011 to give global software companies access to the best software developers in the Philippines.
While previously building software companies, he recognized a lack of options to sustainably and legally employ and retain offshore software teams. He built Get Devs with these objectives:
Build offshore teams minus the time, expense, and typical risks involved.
Ensure the teams completely assimilate into the clients' corporate culture and processes.
Have high-quality office spaces for teams to meet, work, and grow.
Ensure that team members are legally employed with social and healthcare benefits.
Create a reliable support structure (HR, Recruiting, Operations) engaged in team growth, issues, and retention.
Eliminate conflicts of interest associated with companies that do not exclusively build software teams. Other companies who build products (internal and external) may promise fully dedicated teams, but in reality substitute and share resources.
Get Devs remains strong in our singular mission to build and manage successful offshore teams. We do not share staff across clients, we are not project-based, and we do not develop our own products.
We keep you happy — nice and simple.
Skills gap?
Project delays?
High turnover?
Tight budget?
Challenged with local hiring?
Need Additional Support?
What We Do For You?
We recruit.
We source, screen, and hire from a wide network of developers, QA, project managers, business & requirements analysts, digital marketers, and SEO experts.
We organize.
Holidays, infrastructure, HR, IT, payroll, compliance—all very important but are still chores in the context of your day-to-day operations. Leave them to us. We love the work.

We empower.
We stay involved and on the same page with you. We empower your team so they can keep exceeding your expectations.
We lead proactively.
We're transparent about what we see—the good, the bad, all of it—so we can help you reward success and formulate remediation while you focus on deliverables.

The Values We Live and Work By
Be Of Service
We're at your service – providing fast, reliable and quality service to our clients and peers.
Be Impeccable
We're big on over delivering our promises and we take your trust very seriously. That is why we're keen on making sure that we're consistent and everything we do is done in transparency.
Be Committed
We're strong, united, and loyal. Our best practices lead to a more supportive environment and a productive day to day experience.

Be Focused On Growth
We're mindful in creating continuous improvement programs for our team which results in your overall satisfaction. We think win-win.
Hear Our Top Performing Team
"Working with my team has been fun. We enjoy finding defects for our client. Our test phases helps the client increase confidence of the product. Although I am the youngest member of our team, I appreciate being treated as an equal and knowing my perspective is valued."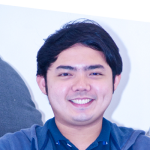 6 Years Of Service
"Seldom that you will find a company that treat its members as family. The whole environment makes each one of us better and every one is valued equally and promotes growth. I'm so glad and blessed that I am part of GetDevs family."

"Looking forward for more years working here!"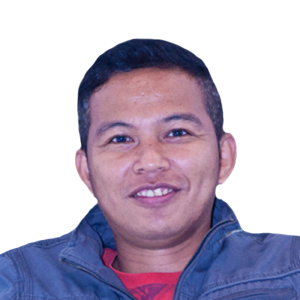 Harry,
Senior IOS Developer
9 Years Of Service
"I've been with Get Devs for almost 6 years and it has been a wonderful experience! I had the opportunity to hone my skills and grow professionally by being exposed to different projects. GetDevs is results oriented and that is what I like most about working here. I'm looking forward to many more years with the company!"
6 years of service
"I am proud to be part of Get Devs as I experience how it operates from taking care of its employees and giving so much value for its clients. It definitely completes me as a software engineer as I also progress to have this as my long term career within the company."
Keith Vernon,
Senior Software Engineer of NexTech
2 years of service
"Being part of Get Devs is a great privilege to showcase that the Filipino software team
is competitive and capable of handling different IT projects across the globe."
Jechelle,
Project Manager - QA
6 years of service